UPCOMING WEBINAR:
Experts Discuss the Key Points and Impact of the 2024 Medicare Advantage Final Rule (CMS-4201-F)
Wednesday, June 21

|

2:00 - 3:00 PM EDT
On April 5, 2023, the Centers for Medicare & Medicaid Services (CMS) issued a final rule that revises the Medicare Advantage (MA or Part C) regulations to implement changes related to health equity, coverage criteria, prior authorization, and other programmatic areas. Join us as experts in the field discuss the key points of the final rule that clarifies Medicare Advantage payer behaviors. We'll also be discussing the impact the final rule will have on providers.
Presenters:
Carolyn Dutton, MD, FACEP, FACP, CHCQM-PHYADV, CWSP, Senior Physician Advisor, Wound Care Director, Emergency Medicine, Internal Medicine; Atrium Health
Bill Haynes, Esq., Legal Director, Managing Attorney, Clinical Legal Unit, PayerWatch + AppealMasters
Kendall Smith, MD, Chief Physician Advisor, PayerWatch + AppealMasters
Denise Wilson, MS, RN, RRT, Senior Vice President, PayerWatch + AppealMasters, President, AHDAM
You must register with a business or provider email address. General email accounts such as Gmail or yahoo will not be approved for attendance. CEU's are for AHDAM members only.
---
Advocacy, Training, and Support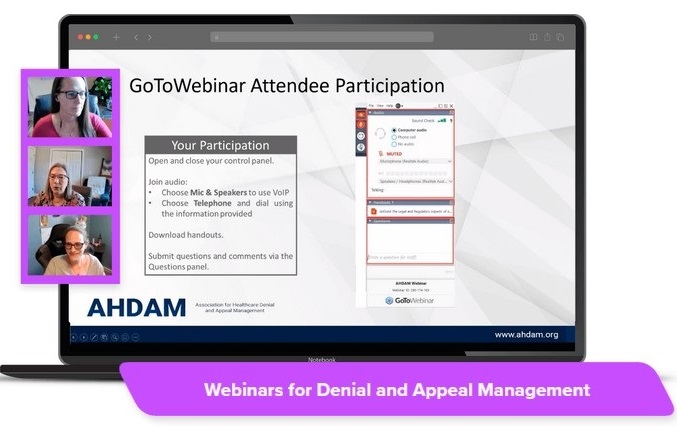 AHDAM provides ongoing training and resources led by subject matter experts.

Denial, Audit, and Appeal Solutions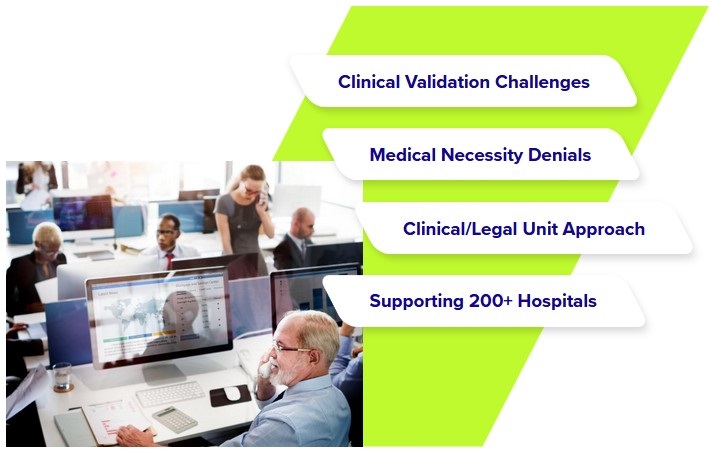 PayerWatch is the nation's leading provider of denial, audit, and appeal solutions.